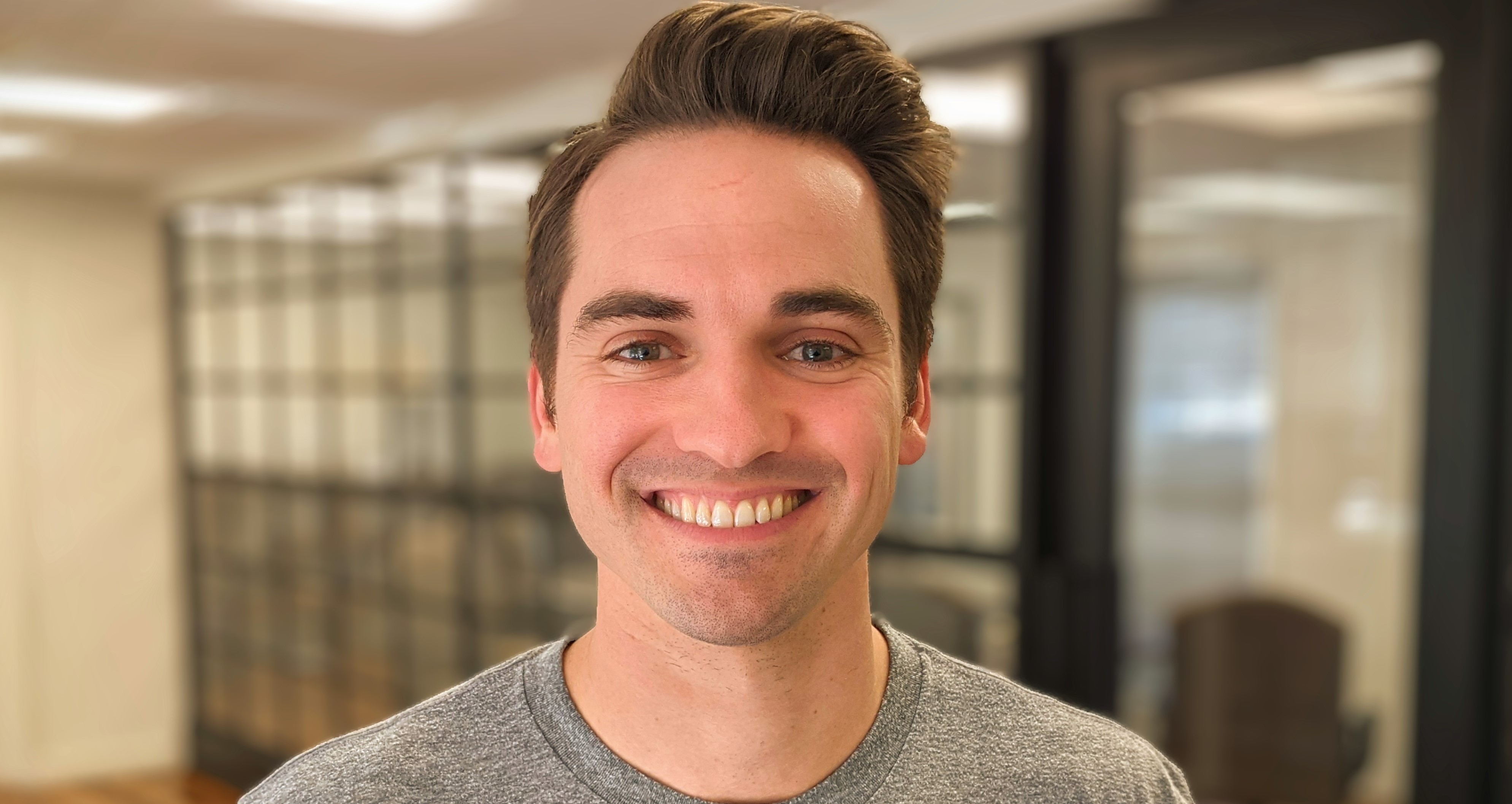 Think Local. Act Local.
You might say that Malcolm McDonald likes living on the edge.
He married his high school sweetheart a year and a half before finishing college — which, by the way, he was paying-for himself. He had his first child four months after graduation, only 2 months after he landed gainful employment. Sixteen months later, with a second child on the way, he left a steady job for a startup launched by a Russian named Ivan — who greeted Malcolm for his job interview sitting on the floor, barefoot, eating a steak.
"My interview consisted of a single question — straight out of The Wolf Of Wall Street. Ivan handed me a pen and said, 'Sell this to me.'"
The startup was Trucker Path — a trip-planning app for truckers, intended to generate revenue by directing users to a Load Board (where they could pick-up driving assignments). Malcolm was the fourth US employee.
Rewind to the day before.
Malcolm is at Birmingham's Porter Capital selling commercial financing to small freight brokerages, and enjoying the first professional success of his career. His original job out of school was as a sales rep at WZZK — where, in his own words, "I fell flat on my face. So after seven months of trying to sell radio and digital advertising, I called a recruiter I'd met and told her, 'I'll do anything but sales.'" That's how he got the job at Porter Capital. Doing inside sales. Don't ask.
The Trucker Path opportunity was actually far more promising than I've made it sound. Ivan had laid the company's foundation at Y Combinator, the renowned Silicon Valley startup accelerator, where he'd raised $1.5 million in seed money. Three weeks after Malcolm joined, they raised $20 million in a Series A round. Staff shot up to around 50, and Malcolm became Trucker Path's Business Development Director.
Within months, Trucker Path's user base passed 400,000 — making it the single most popular trucker's app at the time (Summer 2015) — and Malcolm received a stock option package generous enough to make him, on paper, a millionaire. Shortly afterward, the cracks started forming.
Going, going – –
"We had three CFOs in six months. Our burn rate was nearly triple what it should have been, and the direction we going as a company was not what we'd been promised. So two of the top executives put together a tentative 9-figure sale of the company, and went to the VC firm in a coup attempt." The VC firm promptly called Ivan, who promptly fired every VP above Malcolm except for the General Counsel; who called Malcolm to explain that he'd been given too much stock, and would be returning 88% of it. If he wanted to stay with the company.
– – gone.
"Ironically, just three days earlier, I'd gotten a call from John Land at Porter, asking me to come back to the firm. Of course, I had told him how great things were going for me at the time." After his conversation with Trucker Path's GC, Malcolm called John back and graciously accepted his offer.
Now Porter Capital's Sales and Marketing director, managing a dozen producers, Malcolm enjoyed significantly more success over the next four years than he had during his first ten months with the firm. But his heart wasn't in it.
As bad as things turned-out for him at Trucker Path, he'd been bitten by the startup bug. Hard. And in January, 2020, his wife gave him the safety net he'd been looking-for to take another leap into the unknown; one in the form of a degree. "Lesson Number One for someone looking to pursue the uncertainty of a startup? Marry a nurse."
Shortly afterward, Malcolm met Vicinity Capital founder John Crawford, a multi-venture entrepreneur who'd built and exited MeTEOR Education — which, at the time of Crawford's very successful exit, had offices in 38 states.
Malcolm was instantly sold on Vicinity Capital's concept. "Call it 'Kickstarter meets local Angel Investing' — where investors can own real securities in local startups and small businesses." He asked Crawford what their Go To Market strategy was. They didn't have one.
Open door. Insert Malcolm.
For the next six months, after winding-up his Day Job responsibilities, "I'd go home, play with the kids, then work on Vicinity Capital — usually from about 7 to midnight."
It was not a time remembered for an abundance of sleep. However, Malcolm says, "It was the first time since Trucker Path that I'd been completely fueled by excitement for the business. I couldn't wait to get started every night."
Malcolm pauses for an important sidebar.
"I do not want this sounding like I was unhappy at Porter. It was an incredible learning experience, and I still consider many people there to be dear friends." And just in case I suspect he's saying this simply to be diplomatic, Malcolm points to a friendly check-in text he'd received just minutes earlier from Land.
Back to Vicinity Capital
Crawford and co-founder Josh Rollins (who'd been MeTEOR's CFO) completed all the FINRA and SEC licensing requirements last June, and Malcolm officially joined Vicinity Capital as a partner in July.
If anything, six months working part-time had increased his confidence in the opportunity. "John's greatest strength is his ability to think strategically. He has a real vision for what should be done and how. He's also better at recognizing the skills of people around him than anyone I've ever met. In my case, he saw that I could round-out the team by combining my own strategic skills with the ability to tell Vicinity Capital's story in a way that doesn't sound all 'legalese' or 'finance-y.'
"Josh, on the other hand, is awesome with the finance and regulatory side of things, and the reason we've been able to move so quickly is that they both let everyone do what they're good at, without micromanaging. John's also great at keeping a level head on bad days. It's a really fun team to work with."
Since June, Vicinity Capital has hosted deals for four companies — including Boulo Solutions here in Birmingham — and raised $300K. Not bad for a new concept launched during an historic economic retreat. "We've got market proof. Now we just have to execute. Ultimately," he continues, "Vicinity Capital's mission is about two things: The democratization of finance, and localism.
"More and more, people are shopping locally and eating at locally-owned restaurants. Why shouldn't we invest locally? You don't have to go to Wall Street to invest. There are brilliant entrepreneurs who need capital right in your own home town — so why not put some of your money to work for yourself and your community."
Now there's a safety net we could all use.
KNOW SOMEONE I SHOULD PROFILE (Including yourself)?
Click Here to contact me. Thanks!