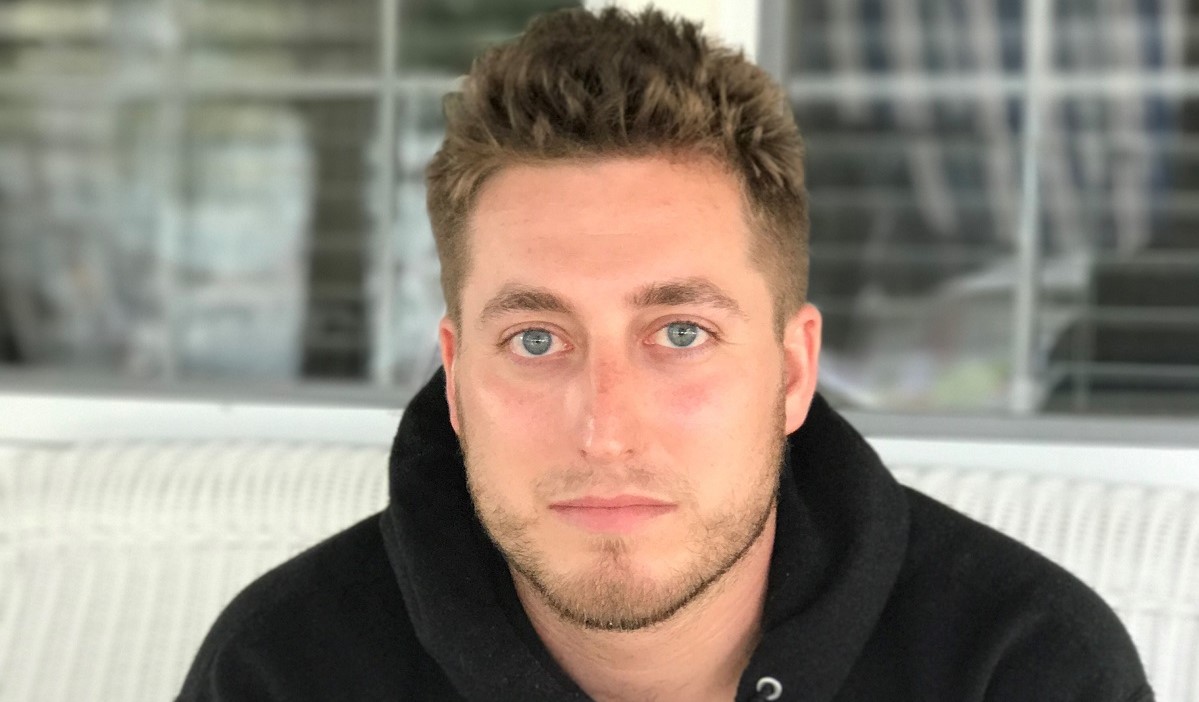 "The people you surround yourself with determine who you are."
Picture this: You're a Junior at the University Of Alabama, roughly 1000 miles from your Northern New Jersey home. You're living in the fraternity house, studying for a test and it's after midnight. Within the space of five minutes, you get a desperate request for snacks from your personal stash — followed by an equally heartfelt appeal for batteries to power a dead Xbox. And that's when the light bulb goes off: This has the makings of a really good business.
Meet Jay Newman, CEO / founder of Ugo, Tuscaloosa's virtual "Convenience Delivery" store — and (for the time-being) confirmed college dropout. "Oh, I absolutely intend to get my degree," Newman assures me. "I always finish what I start. But when I decide to do something, I go all-out. And I couldn't invest the effort this business needed and complete my last year at the University at the same time."
All I need now is . . .
Newman's "a-ha moment" for Ugo (which he likes to call "a convenience store in the palm of your hand") occurred in January, 2015. Newman had been bitten hard by the entrepreneurial bug during his Sophomore year — after which, he spent his summer educating himself with insights and advice on everything from basic business and startups to leadership principles. "In my spare time, I read at least 30 books. I knew there was an opportunity for me to create something. I just needed a good idea for a business."
Newman returned to school his Junior year waiting for inspiration to strike. When it finally did, he turned first to his friend and fraternity brother Will Randle. "Will was President of Alabama's business fraternity. He's a business major, he's really smart, and most importantly, he's someone I trust.
Testing the water headfirst
"Will loved the idea, so I asked him if he was interested in getting involved." His answer "100 percent." Armed with an idea and a partner, Newman dove into researching the competition for convenience-item delivery services targeting college students. Which didn't take long. There was none. He then polled pretty much anyone willing to answer a few questions — which consistently produced encouraging feedback.
By now, Newman was devoting the majority of his time to the concept. "I found a warehouse space, got all my zoning permits, and started building a list of items we'd be selling." All he needed now was the technology to bring the idea to life. And, oh-by-the-way, the capital to make it happen. "I had a group of friends and family members who believed in the idea enough to invest $30,000 — which we used to develop our mobile app and website with a Boston-based company (MobiNett Interactive) that outsources its programming to India."
That was fast
By November of 2015, Ugo had a 1300-foot warehouse; an inventory of items supplied through a number of wholesale accounts (items ranging from candy, chips, Ben & Jerry's and Bagel Bites to Hi Liters, Bic Lighters and iPhone chargers); a small crew of delivery drivers and a working app & website. Not to mention a base of ready customers. "We'd told our friends in advance to keep an eye out for the launch, and waited for the site to load. When we went live, we got our first order within one minute."
Since then, Ugo's fulfilled over 15,000 orders. Business is up 200% from a year ago, and they've moved into a new space closer to campus. "We've been very lucky to have built a culture of people who are really enthusiastic about the business. And we consistently do a great job getting deliveries to our customers. Our average delivery time is 15 minutes or less. A couple of times, I've made deliveries while customers were still holding their phones." Needless to say, the business has found a grateful customer base. "We've made deliveries to customers standing outside their dorms wrapped in blankets."
Adjustments & improvements
So how has Ugo changed since its first day? "Our inventory changes all the time. We're constantly adjusting offerings to meet demand. We're also working on the order platform checkout system — which we're making easier quicker for customers. We're also planning to give customers the option to tip drivers when they place an order." Which, even for a college clientele, isn't that far-fetched — considering that Ugo's delivery charge is only $2.
Looking to the future
The business is generating enough revenue that they were able to secure a significant funding commitment from an angel investor, and they're planning their next location. "We're thinking Florida, where it would be a lot more feasible to include alcohol and tobacco products." But doesn't that come with a significant risk to the business? "You'd think so. But we're looking at a system to verify customers' legal age that's even more dependable than in-person ID verification."
Given the time and effort Newman's investing in the business every day, one has to wonder if he's still having fun. "It's true, I don't have much free time any more. But everyone here shares the same values and priorities. Will and I now have two more partners. Matt Tietz actually joined us when Ugo had only $4000 in sales —  left school, quit baseball — and we've really bonded. Just this last August, Robert Hoehl joined the team. And you know what? I get to work with my best friends every day.
"I think the people you surround yourself with determine who you are. Yes, we're all working very hard, but we're all commmitted to the business. One thing no one can ever teach you is passion. With all the bumps and bruises we've taken, that's what keeps us moving forward with real joy." Who says wisdom is a virtue exclusive to old age?

KNOW SOMEONE I SHOULD PROFILE (Including yourself)?
Click Here to contact me. Thanks!