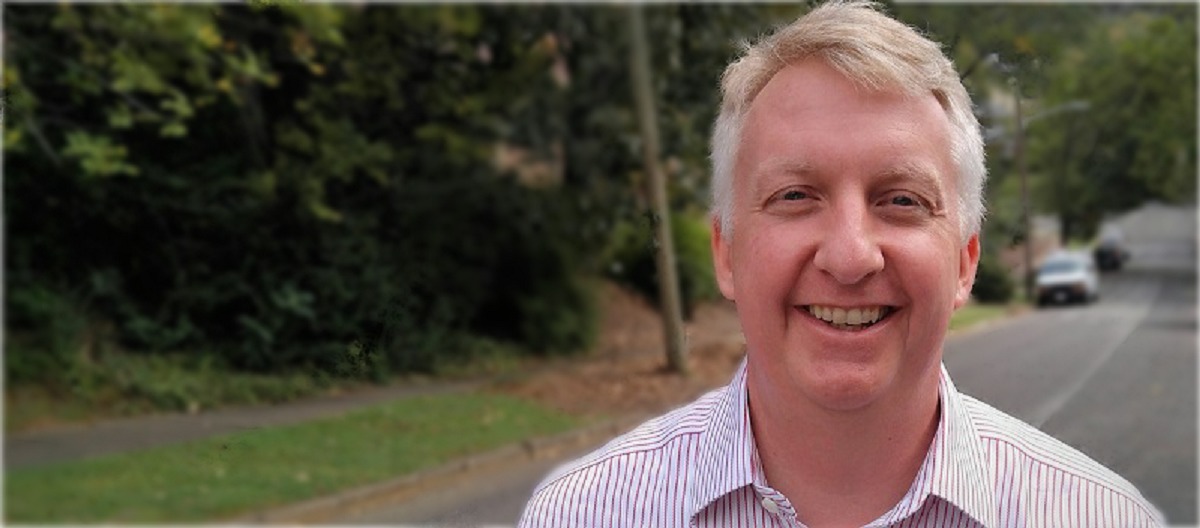 A Take-The-Hill Guy. Assuming You

N

eed The Hill.
It's about 9:30 in the morning local time on a Monday in March, 2006. After 20+ hours in the air, Joe Wortmann lands at the Hamburg Airport — where he takes a cab straight to the I.T. offices for Awarix's first European customer, and starts work on a three-week software implementation project. Which he's been given six days to complete.
The digital hospital that's contracted to use Awarix's "healthcare visibility system" has scheduled a public event to introduce it — and it's Joe's job to integrate the recently-updated version of his company's software with the hospital's Electronic Medical Records system. Which, being European, is, of course, different from the American EMR systems he's worked with in the past.
Five 15-hour days later, it's barely an hour before the event. Joe and his German partner on the project have just completed the implementation, but still haven't tested it in the hospital's ER — one of the event's primary locations.
Sind Sie Im Ernst?
They reach the ER's back door — which leads straight into the venue. There's a handwritten note on the door: Kein Zutritt (Do Not Enter). Being a good German, Joe's partner heads for the hospital's main entrance — a 15-minute walk away. Being a good American, Joe ignores the sign and pushes through the door. The German is mortified. Nobody stops them. They power-up the remote system, and enter the commands which — theoretically — should connect it to the hospital's system.
Joe and his partner, who — by now — have traded a more than few unpleasantries "unfit for children's ears," lean toward the screen and wait. Moments later, the two fall back into their seats — then share a well-earned hand-shake. It's working.
Just another day on the job for a man who's quietly built a reputation as one of the Birmingham tech community's genuine heavyweights.
Quietly?
Well, "quietly" in terms of his public profile compared to some of the better-known serial entrepreneurs he's partnered with in the past — like, for instance, Revere & Emageon co-founder (and current Continuum Rx CEO) Chuck Jett. And Gary York (recently profiled in TechBilders), who says of him, "Joe's a Take The Hill kind of guy, extremely talented. You give him a challenge and a problem, and he'll find a way to get the job done."
That said, York also offers a slight correction to Quietly as a descriptive attached to Wortmann — pointing-out that Joe played a key role at Emageon in Sales & Marketing (where his territory was the continental US); and as Vice President — providing direction and support for a dozen company reps.
Been There, Done That.
Wortmann himself says, "I'm comfortable not always being the guy in charge. Leadership carries a heavy burden, and the older I get, the less interested I am in fame." Still, this West Point graduate's resume includes critical positions with a number of high-profile successes in addition to Emageon and Awarix — from co-Founder of ComFrame in 1997 to Co-Owner of 2017 startup QuiNovas.
Wortmann's latest career venture, his fourth with longtime friend Lionel Tehini, represents something of an anomaly in the consultancy profession: It's a company that not only tells clients what to do, but how. AND can actually produce the technology required to do the Whats and Hows they recommend — either to kickstart a stagnating company, or turbocharge a prospering one.
It's an intriguing business model based on at least one premise that's unlikely to warm the hearts of the world's All Star Software Architects: Namely, that technology is rapidly passing them by.
To Quote Dylan, "Something Is Happening Here, But – – "
Tehini explains: "Software Architects love large software constructs. They're huge, complex, and — in many cases —understood only by their creators." But, he continues, the advent of Cloud Computing has created innumerable "tiny pieces of code that can be easily glued together by someone other than a Software Architect. These tiny pieces then become small constructs that work together — like ants. In short, mere mortals can design and build small constructs."
If you're wondering who replaces the Software Architect in QuiNovas's business model, the answer is the Solutions Architect — which, not coincidentally, describes a core strength Tehini and Wortmann offer clients; the other, as borne-out in literally dozens of successful experiences between the two, is business acumen.
Been There, Done That. Part Two.
Wortmann's worked in the defense, insurance, telecommunications, information services and healthcare industries. In addition to a deep background in manufacturing, Tehini — as founder of EmmJay Ventures — has invested in (and provided executive-level mentoring and guidance to) numerous start-up and early stage companies.
Which means the two are qualified to serve growth-minded companies of virtually any size, shape or industry. The one quality all prospective QuiNovas clients will share — which both men will likely tell you is non-negotiable — is Agility; a term that's had more than its share of overuse in today's business climate.
Grumpy Old Men? Actually, No.
Where the two sound positively retro is in their qualifications for prospective employees and/or strategic partners. "We will not be hiring anyone at QuiNovas without at least 20 years of software development & architecture experience," Tehini says flatly. Wortmann explains, "The problem with technologists and developers today is, they don't know how to be conservative with resources. And there are disaster stories of ignorant computing practices everywhere."
Sounds Like A Plan. A Real Plan.
"The first thing we do for our clients," Tehini continues, "is understand the business challenges we need to overcome. We talk business strategy. We talk business process. We talk Go To Market strategy. We document the strategy. Then we build an agile methodology for achieving the strategy. Then we build an agile technology methodology for implementing it."
So given both men's long history of building and selling companies, what's the end game for QuiNovas? Tehini pauses a moment, and leads with this response: "That depends on Joe." Wortmann smiles to himself while Lionel continues. Looks like a guy who doesn't mind sometimes being 'the guy in charge.'

KNOW SOMEONE I SHOULD PROFILE (Including yourself)?
Click Here to contact me. Thanks!