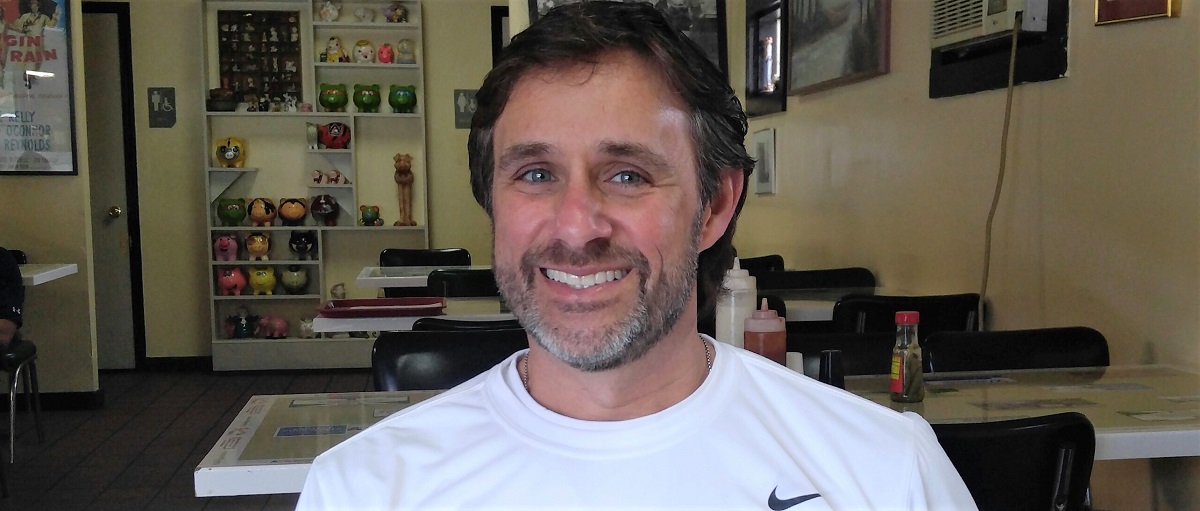 Routine healthcare that's anything but routine
Tom McDougal is wearing a long sleeve Nike t-shirt, Mountain Khaki pants, Dockers shoes and Nike socks. Not just the day he and I met for lunch. Right now. Assuming "right now," as you're reading this article, is a weekday. Weekends, Tom dresses down a bit.
Call him predictable. He'll thank you. Predictability is the foundation on which he's built his latest venture. AlternaVisit provides "asynchronous telemedicine." Which, unlike the traditional concept of telemedicine (live videoconferencing with a physician), means not only don't you have to visit your doctor in his/her office for treatment, you don't even have to schedule a "visit" on his/her time.
AlternaVisit's software walks patients through an algorithm-driven path of questions — typically 10 to 20 — which they answer to provide physicians with reliable information for making diagnoses, and recommending treatment.
Let's talk about you.
The algorithm selects each successive question, after the first, based on patients' answers. Questions are multiple choice, and always come with an "Other" option for patient comments. At the same time, physicians always have the option to ask patients for more information if they're not satisfied with the initial submission. The conditions treated through AlternaVisit include Cough / Cold, Flu, Fever, Headache, Dizziness, Allergies, Infections, Nausea / Diarrhea / Vomiting, Bug Bites and Rashes.
What, inefficiency in healthcare?
Which might just beg the question: Where'd McDougal get the idea for AlternaVisit in the first place? As the former CEO of half a dozen hospitals, most recently Medical West, he's seen more than his share of inefficiencies in the healthcare system over the years. One of which particularly bothered him: "I saw doctors spending a lot of their office time consulting with patients on the phone, and not getting paid for their services." Solution? A patient-friendly service that also benefits physicians.
Nearly seven years passed before he took the proverbial leap with his idea. Being the CEO of a hospital tends to be fairly all-time-consuming. Or so you'd think. Apparently not for McDougal, who began studying for his Healthcare Administration doctorate at UAB in 2012 — a year before leaving Medical West.
Taking the leap
In 2013, he founded Gylen Castle, a boutique advisory firm helping healthcare clients develop and implement more effective sales strategy, which he still manages as CEO. In 2015, after earning his doctorate, McDougal gave the name AlternaVisit to his idea — and reached an agreement with his longtime friend Tanveer Patel for ConcertCare to develop his company's software.
The idea takes shape.
"I'd already spent a year researching my idea with two extraordinarily qualified physicians, using a quantitative and qualitative approach to our algorithms. The first question we asked was, 'What do physicians need to know about a certain condition — such as an ear infection?' The next question was, 'What information do we believe patients know about their conditions, and how would they describe their conditions?' These two perspectives merged into a long question-set for each condition — each of which was then reduced to a shorter question-set of key indicators needed for efficient physician diagnosis.
Software with a soul
"All that said, AlternaVisit ultimately relies on physician expertise. Whereas most software on the market wants to do the physicians' work for them. We don't think physicians need a computer to tell them what they already know. After all, medicine is an art as much as a science — and as such, requires experience and intuition as much as textbook knowledge."
And yes, it works.
All of which might reasonably beg the question: What kind of healthcare-service quality can patients expect from a multiple-choice Q&A that typically takes five minutes or less to complete? Apparently, pretty good. Since officially opening its online doors in early 2016, AlternaVisit has facilitated thousands of engagements — with overwhelmingly positive patient feedback. Moreover, McDougal notes, "Compared to the frustrations patients often experience, waiting for office visits to be scheduled or calls to be returned, the complaints we've received have been minimal, and minor."
Looking ahead
The idea's catching on. AlternaVisit now serves a national base of clients. And while primary care offices are the company's core market, McDougal notes, "We're generating significant interest and adoption from university student health centers — and from employers." Which might then beg the question: What's AlternaVisit's long-term growth potential? McDougal smiles. "That's something I'm not quite ready to predict."

KNOW SOMEONE I SHOULD PROFILE (Including yourself)?
Click Here to contact me. Thanks!