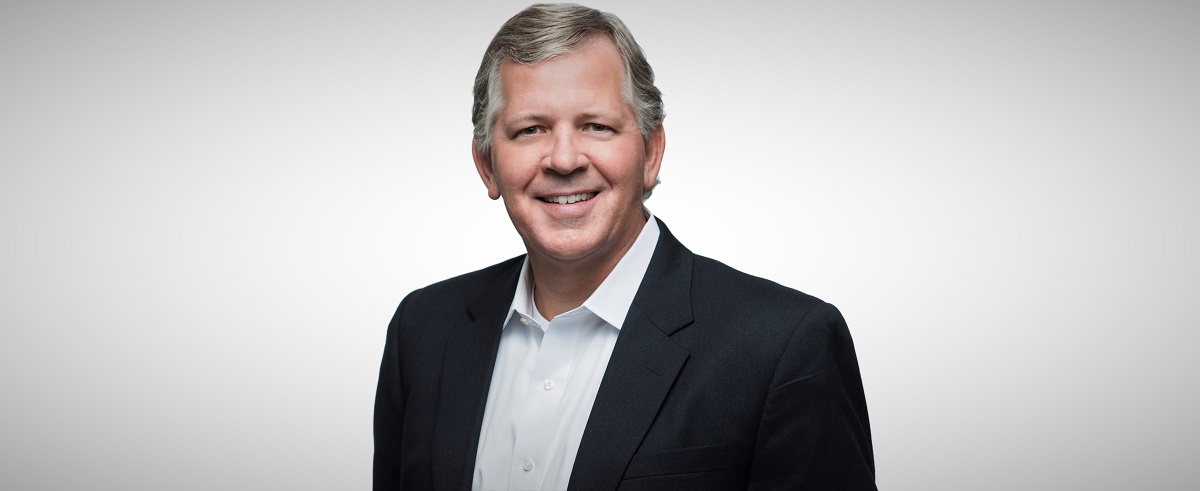 "Every adventure has its own cycle."
(NOTE: This post was originally published in 2017)
Cincinnati native Craig Parker and his wife Andrea moved to Birmingham in 1999 to be near her family. Neither felt comfortable raising their children in London — where he was working for a New York law firm. He almost moved here a year earlier.
"I got a call one day in 1998 from a Birmingham-based headhunter, who asked if I'd be interested in a position as In House Counsel with a fast-growing company called MedPartners. I did some homework on the company and was intrigued. While I was thinking-over the opportunity, news broke that MedPartners had agreed to be acquired by PhyCor; which meant, of course, that my position — had I taken it — would have been eliminated. So that's my 'Dodge The Bullet' story."
THE PATH TO THE PRESENT
Chapters 1 & 2
His first year and a half in Birmingham, Parker worked at Balch & Bingham — where he helped incorporate the local startup, Entegreat, that recruited him to serve as their CFO and General Counsel in 2000. Four years later, Chuck Jett and Gary York convinced him to join their startup — Emageon — where he served as General Counsel and then EVP until Jett and the Board convinced him to found a company they envisioned as a perfect complement to Emageon's own technology offering.
Chapter 3
"We founded Optimal Radiology in 2006 thinking we'd have a great opportunity to recombine with Emageon to form a complete 'technology and services' offering. But as things turned out, we never found that right opportunity to come back together. That said, I owe Chuck Jett a tremendous debt; he saw something in me that I didn't know was there myself."
With Optimal Radiology, Parker was part of a team that created a new business model for the industry. "Like a lot of companies, we built practices in hospitals from the ground up, but we also created a teleradiology service to provide off-site support. The hybrid model proved to be hugely popular in areas lacking certain specialized radiology expertise. Before our model came along, small town doctors would typically have to send their patients out of town for the specialized interpretation services we could provide them remotely."
Chapter 4
A late stage private equity group acquired control of Optimal Radiology in 2009, and Parker took a well-earned rest for the next couple months. By early 2010, he was back in business with Gary York — this time with Emergency CallWorks. "We had a team that rebranded and recapitalized the company. In the next four years, that team turned Emergency CallWorks into the fastest-growing 9-1-1 company in America." That's when Motorola came calling.
FAST FORWARD TO NOW
A 25-Year-Old Startup Comes Calling
"We sold Emergency CallWorks in early 2015, and as part of the sale agreement with Motorola, I committed to stay with them for at least a year. Then, right as that year was coming up, UAB began looking for a leadership team to help them commercialize a really cool initiative." Today, that really cool initiative is known as Guideway Care.
Company Origins
The story behind Guideway Care goes back to the early 2000s, when a team from UAB led by Ed Partridge and Mona Fouad secured a grant to conduct women's health screenings in rural Alabama. Their goal was to eliminate the disparities in disease detection and treatment between rural and urban regions.
"The UAB team visited communities across rural Alabama offering local women breast and cervical screenings, absolutely free of charge. Very few women took advantage of the opportunity. That's when the team realized they would have to engage the community first. So they started visiting the local churches, and recruited women from the Sunday School classes as 'lay evangelists' for the cause." The program took-off almost immediately.
"Over the next five years, they reduced mortalitydisparities in the Black Belt from approximately 27% to near zero. At the same time, they achieved a compliance rate with clinical instructions of 97% — another extraordinarly result. And they did it all with lay people. That element wasn't just critical to the program's success, it was an extremely afforable way to get people engaged in taking ownership of their health."
A Leap Of Faith
By the end of their first pilot, the UAB team was certain their system could be used to serve cancer patients — and in the process, save a lot of unnecessary healthcare expenditures. But it wasn't until Medicare's Innovation Center was funded and started awarding grants that there was a mechanism to implement it. That's when they applied for a Medicare Innovation Grant to study lay navigation for cancer patients.
An Unprecedented Government Success
"Medicare awarded the UAB team $15 million in 2012. Over the next three years, they saved Medicare $54 million in unnecessary spending — while delivering significant improvements in patient satisfaction." Which leads us to the opening line delivered by Guideway's COO Tina Graham when she presented Guideway Care's concept to the Birmingham Venture Club's Investor Conference, this past April 18: "How many of you have been involved in a government program that generated an ROI of 350%?" Not a bad lead-in for a company that opened its doors just four months earlier.
"Although we only formally launched Guideway on January 1st, our team has been working with UAB experts for much of the last six months, gathering ideas and concepts for taking the 'Patient Care Connect' concept to the next level." That preparatory work is already paying off: Parker is justifiably proud to report that Guideway Care has already notched some significant wins in the marketplace.
The Business Of UAB Is Business
The early wins portend another significant victory for Birmingham, because as Parker noted: "Dr. Watts and Dr. Will Ferniany (CEO of the UAB Health System) have delivered a loud and clear message that UAB will be entrepreneurial, active and engaged in driving innovation — not just in Birmingham, but throughout the State. Thanks to them, we're now talking to hospitals all over the country." Which begs the question: Exactly how did Guideway Care get its foot in the doors of hospitals across the country?
"Over the last three years, UAB and its partners in the Cancer Community Network have led a pilot program that's really proven the Care Guide concept across all of the hospitals in the UAB-led network. That program confirmed they had something that could transform healthcare. They published their findings, and Medicare reiterated those findings.
"We've also had some prominent consultants telling our story at conferences across the country. In addition, Dr. Gabrielle Rocque has led the publication of study results, and her research articles are making big waves in the cancer community." In short, the success of the program speaks for itself. The response has had a direct impact on Guideway — which has fielded inbound calls from interested institutions all around the country.
A Proven System
The model UAB established, Parker notes, can work anywhere. "There are 14.5 million patients in the US with cancer. With our system, if you extrapolate the results, an average hospital can see a reduction of $7.5 million a year in unnecessary utilization. And, more importantly, improve outcomes and patient satisfaction." It hasn't escaped Parker or UAB that the system can be applied to other diseases. "Medicare spends more total dollars on cancer than any illness besides heart disease. But per capita, there are several disease states more costly than cancer.
"One of the diseases that is high on that list is schizophrenia — where patients not consistently taking their medications as directed, can be a huge problem. Across all disease states, the national cost of medication non-adherence is $300 billion a year. We think we may have a role to play there."
Guideway Care's concept seems simple enough at first glance. One has to wonder why hospital systems wouldn't conclude they could save even more money doing it themselves? For starters, there's more than 15 years of refinement behind the model Guideway Care uses today. "We use a proprietary algorithm for screening the candidates we hire to be Guides. After they're hired, they undergo intensive training — and we continuously refresh that training. They also have ongoing support from trained clinicians."
Filling The Healthcare Gap
Parker sees Guideway Care as an extension of the hospitals it serves. "When you think of the highest and best use of a physician's time, or a nurse's time, it's in treating patients. But because they see patient needs that have to be addressed, they end up doing things that could be left to others.
The reality is, there are a lot of activities that take away from their unique ability to treat patients. Said another way, we think physicians can be more efficient and effective when they can use our care guides to handle the kinds of things that don't require a doctor to do. Lay navigation doesn't compete with physicians and nurses. It complements what they do."
Credit Where Credit's Due
"The people at UAB have been incredibly supportive," Parker says — making a point of mentioning several people by name. "From Dr. Watts down, our working relationship has been overwhelmingly positive. Kathy Nugent, John Daniel, Helena Christine, David Randall, Warren Smedley, Terri Salter — whenever we've needed help or attention, they've been unbelievably responsive."
Looking Ahead
Given his history as a serial entrepreneur, one has to wonder how long Parker will stay with Guideway Care. He pauses for a moment "Every adventure has its own cycle. This one is a big story. Right now, I don't know if it has a natural end date."
KNOW SOMEONE I SHOULD PROFILE (Including yourself)?
Click Here to contact me. Thanks!