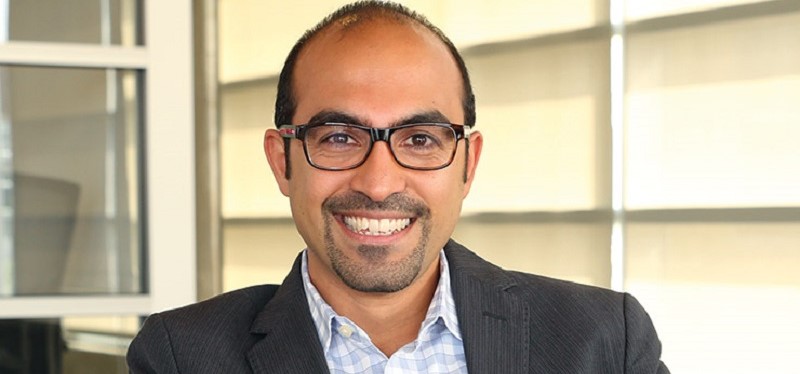 "It's time to start feeling better."
(NOTE: This post was originally published in 2017)
In the United States today, some 150 million patients live with a chronic illness — which, by definition, is one lasting 3 months or more. That's less than half our population, but the cost of treating them is nearly 85% of the nation's total healthcare expenditure of roughly $1 Trillion annually. Which begs the question: In the day and age of Obamacare, when providers are paid according to outcomes, what's the best approach to helping chronic-illness patients take a more active and effective role in their own treatment?
"Think about this," Pack Health President Mazi Rasulnia explains. "The average doctor's visit takes about 6 minutes. During that time, he or she is expected to cover your disease symptoms and medication protocols, and provide detailed behavioral & lifestyle instructions for managing your condition.
"That's barely enough time for a healthy patient, much less one with a chronic illness, to absorb all the information they need. Which can lead to confusion, frustration, non-compliance — and ultimately, an even sicker patient."
Call it an attention deficit
"We knew the healthcare system was every bit as complicated as the financial system, and we knew doctors didn't have time to give patients the ongoing support they needed. So we asked ourselves: How can we help chronic patients navigate the healthcare system the same way financial advisors serve their clients — minimizing costs while maximizing the likelihood of better outcomes?"
It didn't take long to rule-out a technology-only solution. "Let's say Grandma downloads an app from iTunes that tracks everything from weight and diet to exercise. What are the odds she's going to faithfully enter all that information for an extended period of time? Not very good."
Finding the right mix. And the right profile.
The answer, they concluded, was a hybrid of technology and human support. They considered the model used by many of Pack Health's competitors: Hiring physicians and nurses. The problem? "Doctors don't like referring their patients to other doctors. That's why we turned to the Community Healthworker model, which focuses on nonclinical barriers and is built onthe patient / advisor relationship.
"Now, when we hire  Health Advisors, we look for people with specific functional expertise — dieticians, social workers, exercise specialists, that kind of thing — but the most important quality we screen for is Empathy. Everything else, we can teach. Relationships are built on trust. Trust takes time. And that's our secret sauce: We invest whatever time it takes — first to make sure each patient understands how to manage their condition, then to make sure they're following through.
Always there
"Members schedule a weekly call with their Health Advisors any time they want during the work week. And while most members typically get what they need in 15 minutes or less, we place no time-limits on the length of a call." So you might say Pack Health is the Zappo's of healthcare. And although it's doubtful an advisor will ever surpass the Internet retailer's longest customer phone-call (10 hours, 43 minutes), Pack Health's current coaching session record with a member runs at 2 hours and 13 minutes.
"During our first 90 days with a member, we'll initiate 60 touch points — which includes calls, texts and emails. Collectively, our staff has now spent 1.4 million minutes with members." Sounds like a lot of people working a lot of long hours. "Actually, our average employee spends no more than 40 to 45 hours a week in the office." (And you call yourself a startup?)
"We're always looking for ways we can help our members beyond basic healthcare-system support. Of course, we're there for them if they need help with the basics — like reviewing their insurance coverage, and determining if their prescription drug manufacturer offers financial assistance. But if, say, someone can't afford fresh vegetables, we'll clip coupons for them. If someone wants to join a gym, we'll find the best deal in their area. It's all about each member's specific needs."
Which brings us back to the issue of compliance
"How do you change behavior? We consider three basic factors: Motivation, Ability and Triggers. For starters, we look for genuinely effective motivators. 'I want to get better' is pretty meaningless; after all, who doesn't want to get better? On the other hand, 'I want to see my daughter walk down the aisle' or 'I don't want to be a burden to my loved ones' are powerful motivators.
"Where Ability is concerned, let's say you want to have a better diet — but you don't have strong cooking skills. We'll help you with that, through specific tips, video content and easy/healthy meal plans.
"As for triggers, I'll use a personal example: I really want to run every morning before work, so how do I make myself? I leave my running shoes in the bathroom — which is the first place I go when I wake-up.
"In addition to helping them find effective personal triggers, every new patient in our system gets a toolkit to help them consistently follow their own plan of action. The toolkit contains everything from a self care guide to "Tiny Step" magnets for setting achievable weekly goals. Members use these tools to inform and track their progress, while Health Advisors offer feedback and encouragement every step of the way."
Pack Health's software system
"Altogether, we have about 100 metrics we track for each member." Which leads to the technology platform Pack Health uses to capture and manage patient data. You may have heard of it. It's called SalesForce. You read right. "Of course," Rasulnia notes, "it's been highly customized and secured for our specific needs but it is powerful tool to manage and communicate with our members in a HIPAA-secured way."
What's particularly convenient about Pack Health's system for members is, "There's no app to download, and no usernames or passwords to remember. We communicate with our members entirely by phone, text and email. And since our Health Advisors only work on Chromebooks, it isn't even possible to for them to download data to their desktops — so everything we collect goes safely into our secured database."
Watch and learn
Pack Health has also produced a significant amount of member-exclusive content that Health Advisors share with patients on their digital platform. "For instance, many COPD patients aren't aware of exercises they can do to improve their breathing, so we produced 60-second videos demonstrating pursed lips and diaphragmatic breathing techniques. For patients who don't like to watch videos, there are step-by-step, printable text tutorials right below."
By April, 2017, Pack Health's staff had produced 230 micro-lessons. That's up from just 96 as recently as December, 2016 — just one of the plates Rasulnia's staff keeps spinning on a daily basis. What's his secret for solving problems and getting things done? "Hire millennials and let them figure it out! We have an incredible group of talented people, and everyone here is utterly committed to what we're doing."
Complementing physician practices
So how do doctors feel about all the personal care their patients get from an outside organization? "They love it. After all, we're not competing with them. If anything, we're an extension of their brand. A brand that now says to patients, "Your doctor cares about you beyond your clinic visit."
Let's talk money
All of which begs the question: How much does Pack Health charge patients? Absolutely nothing. Patients are hardly the only ones who benefit from the company's services. Healthcare systems and insurance companies contracting with Pack Health both benefit from a healthier patient base. "When you compare the cost of our services to the money we save them, it's a no-brainer."
Looking to the future
Aside from the most obvious expansion opportunity (Pack Health currently supports patients with 15 conditions), "We want to continue building an ecosystem of partners — like the American Cancer Society and Troy, Michigan's Pharmacy Advantage — giving more patients access to Advisor. We'll also keep building our technology and content platforms, to further personalize the interactions we have with the Pack Health community."
At the same time, he notes, "We're collecting data that simply doesn't exist in the healthcare system. The kind of data that can ultimately make healthcare more affordable and accessible for everyone. Not just Pack Health members." Sounds like somebody's in this business for more than the money.

KNOW SOMEONE I SHOULD PROFILE (Including yourself)?
Click Here to contact me. Thanks!