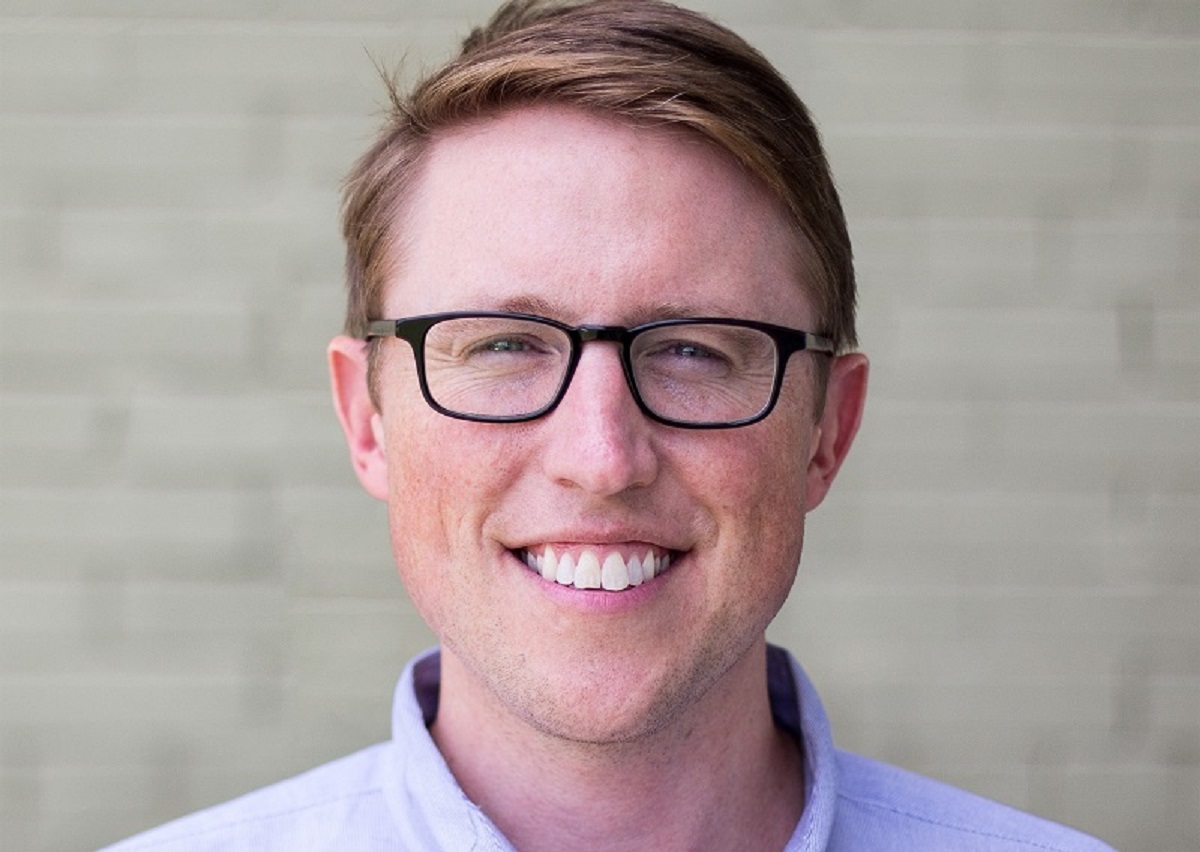 BirminghamTech, Generation 2.0
(NOTE: This post was originally published in 2018)
In 1982, a novelty band calling itself The MBAs released the album "Born To Run Things" — a title which fairly well describes Tony Summerville. "Growing up, I always knew I would start my own company. It runs in the family. My father and my grandfather both started their own businesses."
That said, Summerville's first job was not at a place normally associated with the freewheeling entrepreneurial spirit. "I joined Regions straight out of Auburn because, well, it was my first job and I needed a job. But I did learn a lot while I was there. I also learned how big companies work — and that a big company wasn't for me."
Moving right along – –
Summerville still distinctly remembers the day, in late 2005, when he realized it was time for a change. "It was the day Google Maps came out. This was a radical technology compared to what we had at the time with MapQuest. You could drag the screen around without having to reload the page — which was a really big deal technically, and really cool to me." Nobody else at the office was impressed.
"That's when I started interviewing around. Since I was working at a bank, I got all the bank holidays off. And on Martin Luther King Day 2006, I responded to an ad from Daxko. I heard back from them almost immediately. I did two interviews that Wednesday & Thursday, and was offered the job on Friday." For nearly three years, Summerville was a principal front-end web developer responsible for all aspects of Daxko's YMCA / YWCA Management Software user interface.
The right place at the right time
"When I joined, there were only 30 people there, and it was a very entrepreneurial environment. The two guys I'd interviewed with ended-up starting MongoHQ — which they sold to IBM in 2015." Summerville's education as an entrepreneur took a giant step forward in December 2008, when his role with the company became New Market Strategist. "Daxko had gotten a round of VC funding right before the market collapse, and I spent the next five months with (CEO) Dave Gray just thinking about The Next Next Thing" — a term Gray had appropriated from Michael Lewis's Silicon Valley book The New New Thing.
"We thought long and hard about adjacent markets to YMCA / YWCA, and we ended up buying a company that served the Trade and Professional Association market — which has a lot of similarities. The company we bought had burned through all of their money and folded, so we didn't inherit any of their people." Which meant that, for the next year, Summerville learned, for himself, practically everything there is to know about building a company from scratch.
One thing Summerville particularly appreciates about his Daxko experience was the exposure to its business model: "They were SAAS even before it was called SAAS. I think we called it On Demand Software back then. Anyhow, that helped me decide that, for my own company, I wanted to offer a SAAS product."
An idea takes shape.
What Summerville wanted to do differently from Daxko was his marketing & sales model: "Daxko primarily made large, Enterprise-level sales — with long sales cycles. There were no free trials, and the cost of acquisition was high. I wanted to have a product that could attract customers through Internet and Inbound marketing."
Summerville considered a number of markets. In his spare time, he spent a couple years building a management solution for rental properties. It wasn't very good. "I learned a valuable lesson from that experience: You can't start a company as a sideline."
Yeah, that could work.
At some point, Summerville also started thinking about where his passions lay. Which, in a roundabout way, got him thinking about his father's company — InLine Electric Supply, which has 13 locations in Alabama and Tennessee. "I'd grown up working in the warehouse. I knew how that business ran, and I started asking myself how technology could solve their problems.
"One day it occurred to me that they have a fleet of vehicles, and managing them is probably not a core competency. Well, vehicles cost a lot of money to buy. And when they break down, your customers don't get what you promised them. Then it occurred to me that there are probably a lot of companies with fleets." Summerville did his homework. What he learned was, there are about half a million companies with fleets (by definition, over 5 vehicles) in the US alone.
So where's the passion here?
"When I was a kid, I loved going to the car show with my father. And I loved construction equipment. I've always liked vehicles of one kind or another — and if you're going to start a company, I think you need to get into something you really like. You want to be motivated to spend a lot of time thinking about your business, and learning from your customers."
Armed with an idea and his passion, Summerville started calling prospective customers — "not to sell them on my idea, but rather to ask them what their fleet problems and needs were." Summerville's first customer, and invaluable early Beta-Tester, was Kid One Transport. "I remember the first time I walked into their office. They were managing their entire fleet with a whiteboard. So whenever anything changed, they had to make all their updates with an eraser and a marker. I'm already thinking to myself, 'there could be a software solution for that'." Starting with an application for Asset Management.
Finding a niche
Summerville did his homework again. "There were existing companies offering Asset Management software, but they were all started in the 80s and 90s — and they were all selling to large companies. Their software cost anywhere from $100,000 to $300,000. Well, obviously, a lot of companies — like my father's — wouldn't be spending that kind of money on fleet management software."
This next step's a big one.
Summerville now had a need, and a market. "The next question was, 'can I build a marketing site and sell my product to strangers who would be willing to sign up for a free trial, and then use their credit card to pay for our services once the trial period ended'." He took the proverbial leap in the summer of 2011. "I was fortunate that my wife was making good money at Daxko (the Summervilles are one of several Daxko marriages), and we didn't have kids at the time."
For a year, Summerville was his only employee. He hadn't built software in years, "but I knew I wanted to build on an open platform." He went with Ruby on Rails — which, compared to the two dominant platforms at the time (.Net and Java), is much leaner and easier for rapid prototyping.
Market validation
By the fall of 2011, Summerville had Fleetio's basic functionality built. He launched the marketing site in late 2011. "January 2012 was a really exciting time. That's when we started getting our first sign-ups from customers with whom we had no prior relationships. Our very first customer like that was Northstar Marine in the Northeast, and they don't even have vehicles. Their fleet is a bunch of tugboats."
Summerville remembers the thrill of acquiring Fleetio's first international customer — a London-based agency that manages African Safaris. "Now we have customers in 55 countries, and one of our biggest is Australia."
Just getting started
The company is now attracting a number of large corporate clients — many of whom Summerville can't mention. "There are a couple of automakers piloting our product, and a couple of companies in the self-driving car business." He can mention his relationship with Subaru. "Working with them has been great. We've spend a lot of time thinking strategically together. We've been to Philadelphia several times, and they've been here.
"And again, it all started because I liked vehicles. I had no idea, when I got into this, just how much things would change in such a short time. But there are all these companies out there thinking about the future of mobility and transportation, and it's a really fascinating time."
Looking back
"I have such fond memories of the early days. Even when we weren't making money." But then he'll admit, "It was a lot of fun when I could afford to move out of the house." Fleetio spent four years in Innovation Depot before moving into its current space. "I loved the Depot. But it was incredibly exciting to see our logo go up on this building (1900 2nd Ave N). When I started the company in 2011, I certainly never saw that happening."
Fleetio's Next-Next Thing 
"We're exploring the possibility of getting more integrated with third-party maintenance. There are already millions of maintenance records in our platform. The question is, how can we integrate them more easily? That's just one new opportunity we're considering. We recently hired Bridgestone's Director of Innovation. He's still in Chicago now, but he's moving to Birmingham this summer."
Speaking of his hometown, "I love the fact that Shipt is staying here. I'm proud to be in Birmingham, I'm proud to be part of the technology scene here, and I'm seeing more opportunities for the city to grow and become a technology hub. I also love the fact that I live in a great neighborhood, in Homewood, with great neighbors — and yet, within just a few minutes, I can be in the city every day. You really can't ask for anything better than that."

KNOW SOMEONE I SHOULD PROFILE (including yourself)?
Click Here to contact me. Thanks!