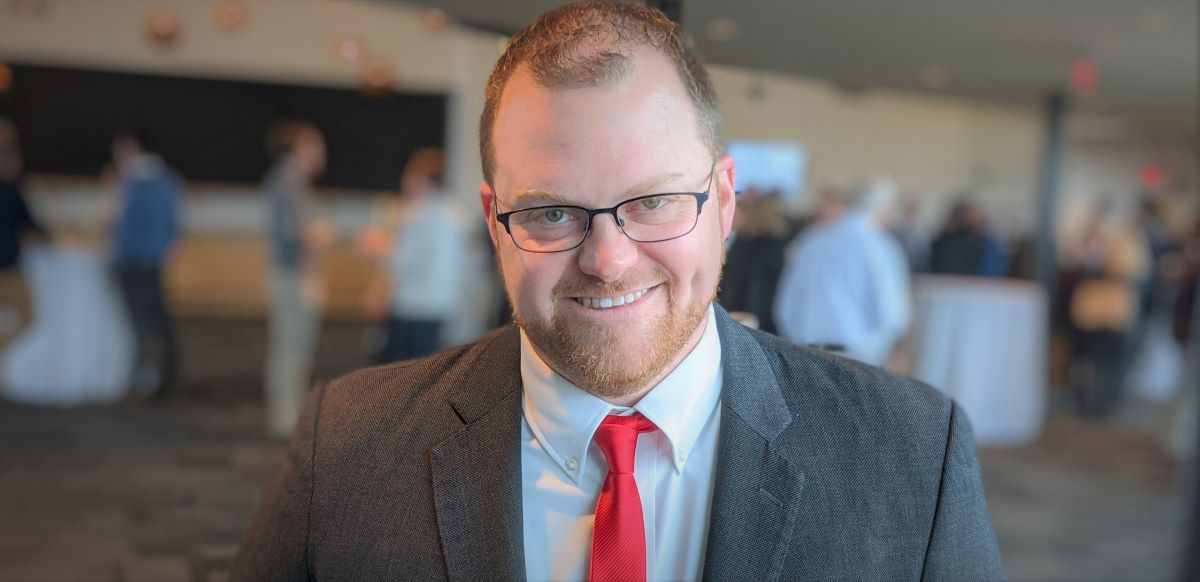 Time-tested and proven.
This profile was originally published 12.20.19 in the Birmingham Business Journal 
Having "lost" the Jemison Award to Theranest in 2018, it's possible soap star Susan Lucci came to mind when Jarrod Morgan learned ProctorU was a finalist again this year. So what fueled the justified confidence that his company could win the second time around? One word comes to mind: Growth.
"This year we will proctor over 2 million exams. Some 200,000 students and test-takers will depend on ProctorU for finals this December alone.
"We've also significantly expanded our infrastructure," Morgan says. "We now have nine offices with more than 500 proctors in five countries." Closer to home, the company hired thirteen professionals at the director level or higher.
The idea for ProctorU came to Morgan in 2008. During a discussion about student cheating at Andrew Jackson University, where he was Director of Technology, a light bulb went off: There had to be a better way to monitor test-takers than always hiring proctors to be on-site. So he cobbled together a system prototype with two webcams, and — to make a long story short — a company was born.
"Our first ten years, the goal was to match the level of proctoring quality that can be administered in person. Now our goal is to beat it. How? With data. With the individual attention our technology gives each test taker, we know more about what they're doing than in-person proctors could.
"People cheat in a lot of different ways, and we've witnessed just about every kind of behavior that triggers suspicion. What's more, we've developed sophisticated data analyses enabling us to spot cheating schemes that would be practically impossible to identify using in-person proctors.
"This past year," he continues, "we helped a university bust a ring of ten students who'd been cheating on exams for nearly three semesters. Without our access to an extraordinary amount of data, and the machine-learning algorithms we've developed in-house, I can't imagine that group would have ever been caught."
Here's how it worked. Every person in the group agreed, once every ten tests, to take an exam before everyone else in the group. They would intentionally do poorly on the test, so as not to arouse suspicion, and they would write down all of the questions — then share them with everyone else in the group.
With ProctorU already the industry leader among educational institutions (1500 customers and counting), the company's real growth potential lies in the corporate community. "This time last year, we'd just reached an agreement with Google — and we've enjoyed a significant expansion of that relationship in 2019."
Morgan is quick to credit his company's culture for ProctorU's continued success. "We've been blessed with so many good people, from our earliest hires and CEO Scott McFarland in 2016, to this year's additions: President Sandy Pittman, Director Of Software Simo Sentissi, Bobby VP Of Product Middleton and CIO Don Dally. From the beginning, we've been committed to hiring the best and brightest people we can find — and that's just what we're doing."
Given the success ProctorU has enjoyed on so many levels this past year, it's safe to say the future of cheating looks grim indeed.
NOTE: Jarrod was also profiled in this TechBilders post, when ProctorU was a finalist for the 2018 Jemison Award.
KNOW SOMEONE I SHOULD PROFILE (including yourself)?
Click Here to contact me. Thanks!